Data Collection/GPS Training
Data Collection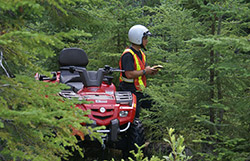 GEOMA conducts field data collection and manages spatially referenced data. GEOMA has multiple highly accurate Trimble sub-meter Global Positioning Systems (GPS) units. These units have customizable field data collection software. Our equipment and software investments extend our ability to rapidly collect and efficiently manage large volumes of data in a variety of locations. These GPS units have the ability to use differential correction techniques to achieve sub-meter accuracy.
We have successfully used this state of the art equipment for extended periods in extreme weather conditions and over a variety of terrain.
Using Pathfinder Office and TerraSync software allows for the ease of integration into a Geographic Information System (GIS). With GEOMA's experience, customizing the software to define the data collected for specific tasks is effortless.
GPS Training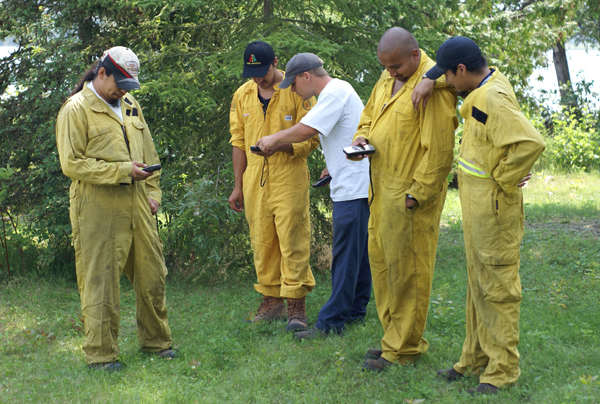 GEOMA and GCF have developed GPS training courses that teach users the fundamentals of GPS technology, navigation techniques, and data collection. The courses are tailored to the skill levels and needs of the groups in attendance, which have included recreational users, forest fire fighters and municipal staff.
Topics covered include: how GPS units work, how to use track logs and waypoints for navigation, data collection, sources of error, error correction methods, and all courses include hands-on practical sessions. GEOMA can provide GPS units for the practical portion of the training sessions.