Discover Geraldton Interpretive Centre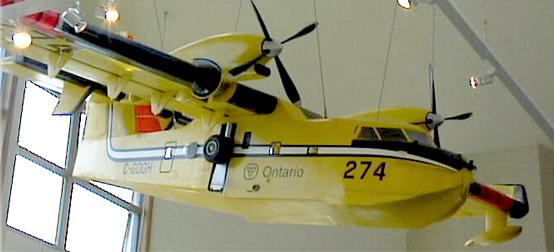 The centre piece of a massive mine reclamation project, the discover Geraldton Interpretive Centre (GIC) opened its doors in July 2000 to offer visitors a truly unique experience in Northwestern Ontario. Highlighting how the past and present meet in a fanstastic interactive heritage display the GIC attracts hundreds of tourist each year providing a quick break from their travels down highway 11.
The Municipality of Greenstone provides guided tours exploring the early days of the Hudson Bay Fur Traders, the gold boom that brought the town of Geraldton to being, and the fire fighting legacy that is ours today. Staff are also responsible for maintaining all the interactive exhibits and displays along with general building maintenance and cleaning.
Come and discover the Interpretive Centre located at the crossroads of Highway 11 and Michael Power Boulevard in Geraldton, Ontario.
Open May to August
from 9:00 am to 7:00 pm
Labour Day to September 30th
from 9:00 am to 5:00 pm
ADMISSION FREE FOR ALL AGES!
*Bus and school tours welcome*
*Regional Tourism Information available here*
Contact
Discover Geraldton Interpretive Centre
1 Barrick Drive
P.O. Box 400
Geraldton, Ontario
P0T 1M0
Tel: 807-854-0099
Email: greenstone%23ca|dgic