Incindia

GEOMA created Incindia™, a set of custom GIS tools, to provide the Ontario Ministry of Natural Resources (MNR) forest fire staff with rapid access to information for the protection of values in rural areas such as cottages and camps. The tools were developed using Visual Basic and are used with ESRI's ArcMap software.
Spatial datasets were created for planned forest fire protection equipment locations (hoses, pumps etc.), helipads, and structures, and a database was developed to allow MNR staff to enter property information and equipment requirements.
Fire staff are able to view rural property information such as ownership, contact information, site access, action plans, and a description of structures by selecting the site on the map with the Site Info tool. Photographs are hyperlinked to each structure that can be viewed by clicking on a structure. Equipment requirement tools calculate the total amount of fire protection equipment needed to protect one or more properties selected on the map. The protection plan report is automatically generated that contains the equipment requirements, property information, and a site map, which is provided to fire crews. The layout tool generates a printable map that shows the coordinates of where each piece of equipment is to be located to maximize the protection.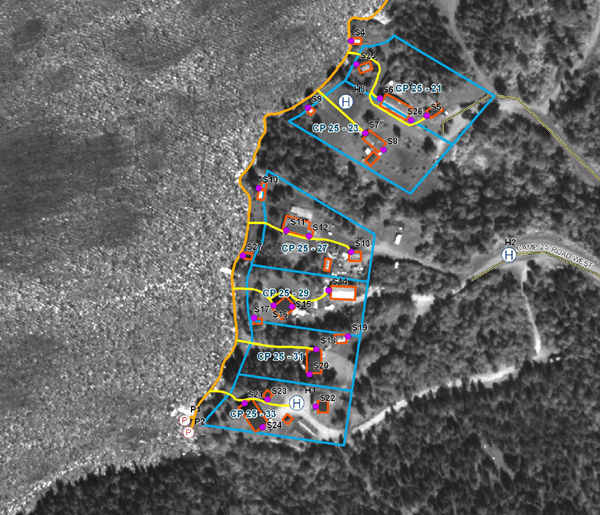 GEOMA is redeveloping these tools to integrate them into GenTerra, GEOMA's web mapping application.
For more information about Incindia or how GEOMA can create a customized application for you, contact info@geoma.ca