Rock Clock

Rock Clock Demo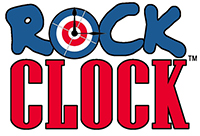 (Click on Rock Clock logo
to download the demo)
Rock Clock™ is a premiere curling timer developed by GEOMA (by curlers, for curlers). Designed for competitive curling events, the development and testing of Rock Clock involved the input from curlers, coaches and officials. Rock Clock runs on any computer with the Windows XP or newer operating system and has full output capabilities to any display source.
Volunteers at competitive curling events found that Rock Clock is simple, easy to use and have provided positive feedback. The one-touch keyboard commands control all aspects of the application. Minimal set-up and training is required, making Rock Clock an application any volunteer can be using in less than five minutes.
Rock Clock features all the timing functions required during a competitive curling game. Time outs, breaks between ends, practice time, 5th end breaks and the game clock are all preset to Ontario curling regulations and are customizable to meet timing requirements for other regions. The game clock is easily adjusted during play without restarting the program. Rock colours are chosen from the start screen to match your club's rocks, reducing on-ice confusion during curling games.
We have staff available for training and set-up if required.
To use Rock Clock at your event or for more information, contact rockclock@geoma.ca
Featured Events using Rock Clock

Grand Slam of Curling (2011-2013 Curling Seasons)
All Northern Ontario Curling Association (NOCA) Regional, Inter-Regional and Provincial Championships (2008-2013)
Ontario Scotties Tournament of Hearts (2008)

Pricing

Cost of ROCK CLOCK: $49.00/licence per curling season

A Rock Clock licence may only be installed on one computer. If your curling club has four sheets of ice, then four Rock Clock licences would be necessary.

Annual unlimited licences are available for curling associations and special events, please contact us for details.

Taxes, shipping and handling are extra.